Home of Exclusive Rhino Spas, Acrylic Spas, Jetted Spa Baths & accessories. Manufacturers & retailers of fully portable, self contained jacuzzi spa (Move friendly) & jetted spa baths, and the service & maintenance of jacuzzi spas & jetted spa baths in South Africa.
Superior Spa & Baths are available throughout South Africa and Africa, with its main Showroom and Service Centres situated in Cape Town and Johannesburg, South Africa. Please pop in for expert advice on all our products, maintenance and repairs.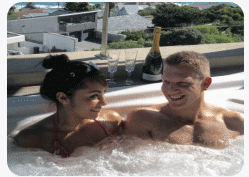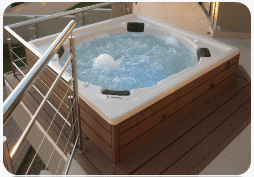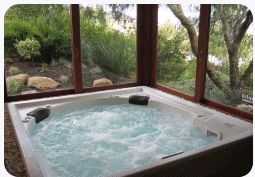 Providing All Year Enjoyment: Summer, Winter, Spring and Fall
Select one of our ranges below.
More than "just a spa!"
Although most people think of a spa as a place to warm up in winter or cool down in summer, investing in a spa for your home will provide you and your family with many more pleasures including:
Total relaxation and rejuvenation
Quality time with the family
Socialising and entertaining
Apart from the above, a spa also has incredible therapeutic values for a wide variety of ailments and injuries.
"Your Spa Pleasure for any Season …"
Many people think of spas as Summer coolers or Winter warmers. From the feedback we have had from so many of our customers of whom their spa investment exceeded their expectations, they felt that their spas are more of a lifestyle change and less of a seasonal fad. Yes in summer, they turn the temperature down to cool off, and in winter they turn the heat up to warm up the core of their bodies. The added pleasures most people receive from their spas are relaxation, rejuvenation, family time, socialising, entertaining and of course, amazing therapeutic value for injuries and ailments.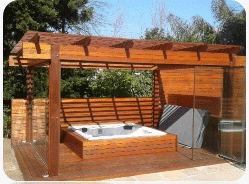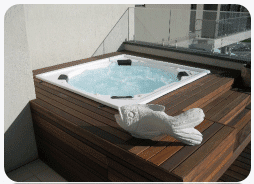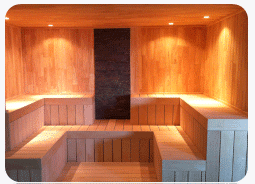 Please pop in for expert advice on all our products, maintenance and repairs.
We offer our products and services throughout South Africa and other parts of Africa, and our main showrooms and service centres are situated in Cape Town and Johannesburg.
Unique attributes making a Superior Spa superior to any other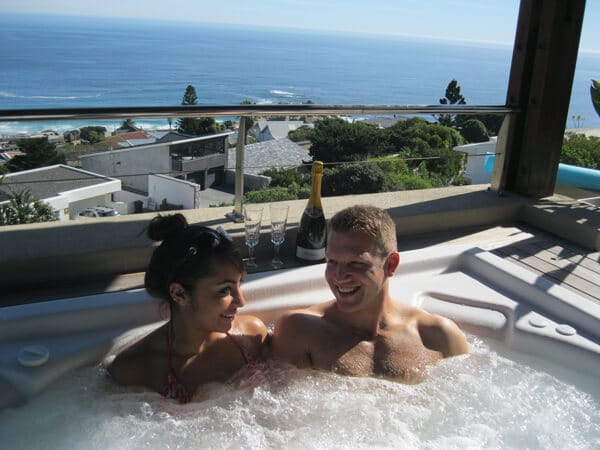 Health benefits of a spa Jacuzzi
Ancient cultures have for centuries been using hot water immersion as a cure for many ailments and injuries. Research in today's modern times, shows that immersing your body into hot water is able to increase blood circulation, lower blood pressure, loosen stiff muscles, and also help with the release of the body's natural pain killer, endorphins. Just some of the benefits you can enjoy from your hot tub include:
A natural cure for insomnia
Increased flexibility, mobility, and range of motion in the joints
Reduced swelling and stiffness in the joints
Reduced swelling and stiffness in the joints
Relief from painful arthritis