PACIFIC RHINO SPA
Our Rhino Spa Range is versatile, built and engineered to last for years and perform at optimum efficiency. As a free standing unit their graceful lines and majestic shapes allow them to blend into the natural surroundings of your home or garden.

For esthetics the Rhino Spa also allows the option application of a built in look without the loss of its self contained feature advantages.
Read More
Brochure Download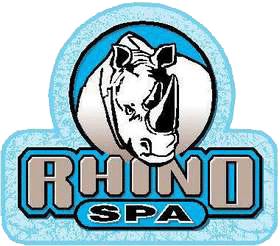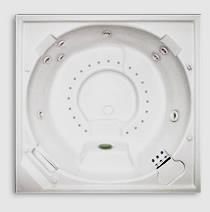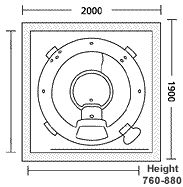 Fully portable, self contained spa (jacuzzi) unit. (Move friendly)
Galvanised Steel Frame and Marine Ply Wood Cladding.
A Comfortable 6 to 7 Free Seating Spa with a variety of Hydro and Pulsating Hot Air Jets, for an all over Body Massage.
Unique solid 10mm thick High-Gloss shell
4 X Motor System

2 x. 1.1kw Spa Booster Jet Pumps
1 x 27w Silent Hydronic motor (Independent heating cycle)
1 x 1.1kw Hot Air Blower

Full Electrical Box
Automatic Heating and Filtration – Digital Controller
4kw Hard Water Element with S/Steel Heater Casing
Top Skimming Filtration
Bottom Filtration
Water line – LED String Lights
4 x Head Rests
Total of

 

57 Massage Jets

3 x Fully Adjustable Jets
2 x Rotating Jets
26 x Mini Jets
4 x Directional Neck Massage Jets
1 x Butterfly Jet
21 x Patented B&M Jets
4 Hot Seats
Two with 6 Mini Jets & 2 Dir. Neck Massages
One with 3 Fully Adjustable Jets and
One with 6 Mini Jets

Foot Massages
Separate Heating Jet
Bottom Drainage System
Ozone Generator with separate ozone jet
Aerolite insulation on inside of frame
Spa Blanket and enhanced shock
Unique solid 10mm thick High-Gloss shell
4 X Motor System
2 x.75kw Spa Booster Jet Pumps
1 x 27w Silent Hydronic motor (Independent heating cycle)
1x 1.1kw Hot Air Blower
Full Electrical Box
Automatic Heating and Filtration – Digital Controller
4kw Hard Water Element with S/Steel Heater Casing
UV Sterilizer
4 x Head Rests
Under water light with interchangeable globe
Total of

 

48 Massage Jets

3 x Fully Adjustable Jets
24 x Mini Jets
21 x Patented B&M Jets
4 Hot Seats
Two with 6 Mini Jets and
Two with 4 Mini Jets
Foot Massages

Separate Heating Jet
25sq ft Cartridge Filter
Bottom Drainage System
Aerolite insulation on inside of frame
Spa Blanket Spa tabs and dispenser
Unique solid 10mm thick High-Gloss shell
3 X Motor System

1 x. 1.1kw Spa Booster Jet Pump
1 x 27w Silent Hydronic motor (Independent heating)
1x 1.1kw Hot Air Blower

Full Electrical Box
Automatic Heating and Filtration
4kw Hard Water Element with PVC Heater Casing
Under water light with interchangeable globe
UV Sterilizer
Total of

 

38 Massage Jets

3 x Fully Adjustable Jets
14 x Mini Jets
21 x Patented B&M Jets

1 x Heating Jet
25sq ft Cartridge
Bottom Drainage System
Spa Blanket, Spa tabs & dispenser
No pillows on De Lux Model